I've decided to undertake an awesome project hosted by a fellow blogger, Oh, Hello Friend . She, like me, is a big list maker but also a self-proclaimed procrastinator. I am glad she started this because I seriously need the Twelve by 2012 project.
The goal? It's simple! Complete 12 things before 2012. They can be as big or small as you want. This is a good opportunity to finally finish those items that keep getting shoved to the bottom of your to-do list or those ideas you keep saying you'll get around to one day.
To join in the fun, head over to her blog post, grab the button or banner, and leave your link. And be sure to visit the participating bloggers over the next few months to encourage them to finish their list!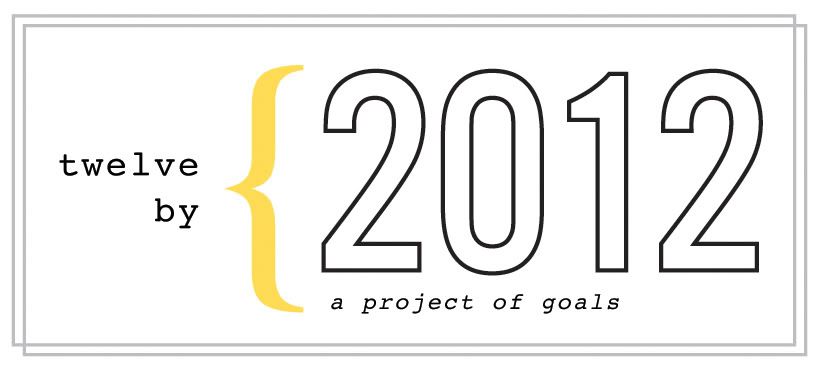 Here's my Twelve by 2012:
Schedule a pre-season tuneup for the furnace and fireplace.
Prune palms out front, pull out lantanas and rose bushes, and
put down new mulch.
Remove old sandbox and put down grass seed in bare spot.
Clean out and organize the garage! (Go through "those" boxes?)
Clean out closets and have a yard sale.
Put SD house up for sale. :(
Reorganize household filing cabinet and shred old documents.
Make appointment to update will.
Take my mother on a quick vacation to Tennessee. <3
Finally file for Homestead Exemption!
Decorate, fill, and drop-off at least 5 shoeboxes with Little Man.
Participate in the last few of the 6 Months of Christmas and
make a holiday Blanket of Belief with Little Man.